Reviews


Hi Paul, thank you for the course yesterday. I had a fantastic day getting into the thick of it, the weather was a real bonus and chatting away to Paul about his experiences in all things running, orienteering and mountain skills made the day fly in. I feel so much more confident about heading out into the mountains for some runs, hikes and recce's. I would definitely recommend this course for anyone looking to start or gain more experience in navigation for mountain running or walking. Paul is a great teacher with so much knowledge and experience, he explains everything in a calm, friendly and easy to understand manner. Again thanks for the opportunity Paul, looking forward to taking on the night time navigation in the next few months. - Sean Forsyth
​
What a course. A must for anyone who wants an introductory to hill navigation. A key survival skill taught by a man immersed in experience, knowledge and love of the subject. Do it, pick his brain on anything hills - you won't regret it. Thanks Paul - Richard Fox

Really enjoyed this course today thank you Paul. The day was full if practical advice and tools to help you read & use a map & compass......properly. Lovely atmosphere & the small group gave time for everyone to participate fully. Highly recommend Paul & 1StepMore.ie. - Sandra Kelly

Highly recommend! If you're considering open mountain races, or nav challenges this is a brilliant few hours that will give you the skills to participate with confidence. - Anne-Marie Flaherty

Thanks a million Paul. We had a really great day and felt like we learned so much! Definitely going to invest in some good compasses and get practicing! - Katie Timmins

What a brilliant course, Paul - I learned so much. Really looking forward to putting it all into practice and discovering new routes in the mountains! Thanks so much - Aideen Burke

What a great day out in the mountains. I truly enjoyed this course and cannot wait to put the newly learned skills into practise. Highly recommend this to everyone.
Thanks Paul !! - Jenni Miley

Thanks very much Paul , today's course was very informative and expertly delivered in a friendly fun environment. Bit of craic while learning new skills. Definitely recommend anyone thinking of doing a navigation course to get in touch with 1StepMore.ie - Derek O'Keane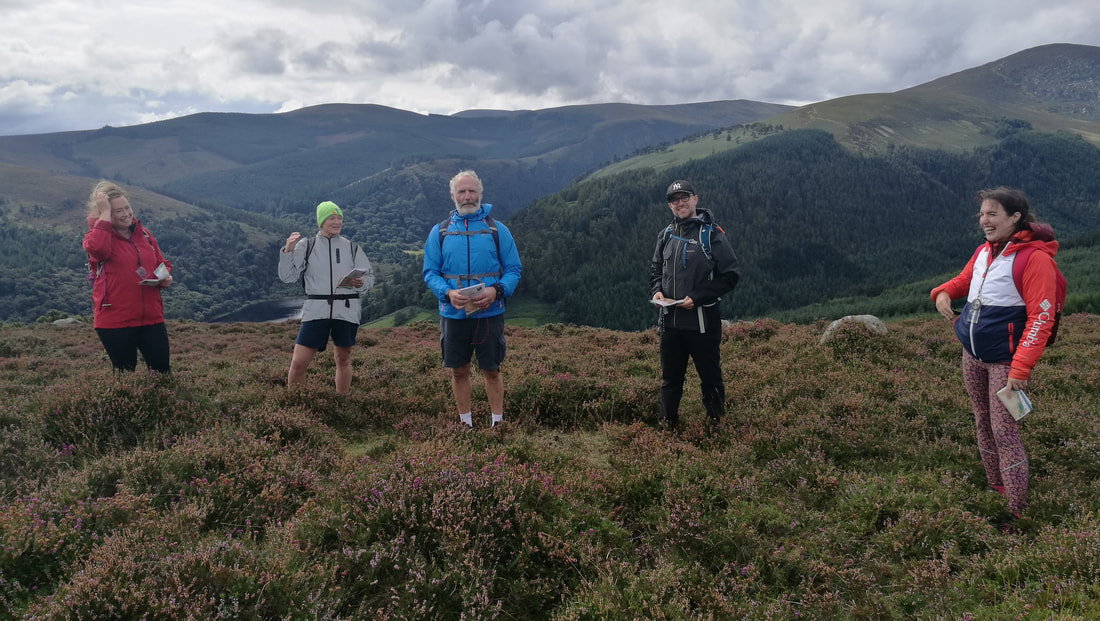 Awesome day today. Thanks to Paul for your wisdom and patience. -
Conor O'Neill
Great training and advice, highly recommended
- David Jackson
Thanks Paul, it was nice up there today... highly recommend this training! - John Greene
A very informative, useful and enjoyable session with Paul. Despite me being quite late, his patient and accommodating approach to bring me up to speed was carried throughout the day. His wealth of knowledge of the mountains is shared in an easily digestible way through discussion and doing and practiced through tasks to put your new knowledge to the test.
​
The course has certainly given me a lot to think about but most importantly new skills and confidence in navigation and
safety that have opened the door to me trying some unmarked races in the future.
I'd highly recommend Paul to anyone, confident that all levels would benefit from his guidance. I myself wouldn't hesitate to sign up for another course soon.
-
Aubrey O'Neill
Highly recommend Paul's Navigation for Mountain Runners course! He has a common sense approach that made everything so understandable and all very applicable to a race situation. Also just a great fun day in the hills!
- Sarah Brady
Really enjoyed that today. Learned lots, now must practice practice. Lots crammed into the 6 hours. Recommended!
-
Mick Hanney
Excellent day out on a Nagivation Course in Wicklow with Paul. Learned so much with a fun small group. Highly recommend this course to anyone wanting to learn or refresh any nav skills.
- Deirdre Cronin
Excellent day Paul. Looking forward to putting what you've taught us into practice.
- Maurice McCartan
Can't recommend Paul enough having done one of his navigation courses. I was lucky enough to have a one to one session arranged by IMRA (Irish Mountain Running Association). My aim was to gain confidence and chose better routes in open mountain running races.
From doing the NAV course with Paul I gained a lot of confidence in the hills. Learn to map read, how to pace yourself and count distance traveled, recognise features, make bearings, and much more. - Andrew Hanney

I'm biased having known Paul for over 20 years; but speaking as another professional mountain leader, his fine detail navigation and map reading skills are phenomenal. Not to mention great skills as a teacher. - Kieran Creevy

Paul's background in mountain running and orienteering make him the perfect person to teach navigation. His experience and qualifications speak for themselves but not everyone with the same level of skills and experience are so good at passing on their knowledge. Paul has great patience and great understanding of how to teach people. Highly recommend one of Paul's night navigation sessions or climbing sessions or guided walks. - Brian Fennessy

Thanks to Paul, organisers and participants. Challenging weather, stunning views of the valley. I'm thrilled that I can now use my fancy Suunto compass for something other than pointing north! - Inigo Alana

Morning Paul. Just to say many many thanks for yesterday. Enjoyed the walk and the information. A very special thanks to Isabelle who I for my own reasons latched on to. I can truly say that I tested your patience to the limit. I think if you ever need to change careers their is a great opening for both of you in running nav courses. Again many thanks . Cheers. - Jimmy Synnott

That was a lot of fun and very informative. Hopefully, I'll get a chance to try out some of these skills in the next few months. - Stephen Brennan

Thanks Paul for a great training session this morning. Will definitely be putting what I learned into practice. - Geraldine O'Shea

As has been said by all those above, thanks for the time Sunday, I'll now no longer be looking for little monkeys in the trees but dirty big crags instead. - Jeff Swords